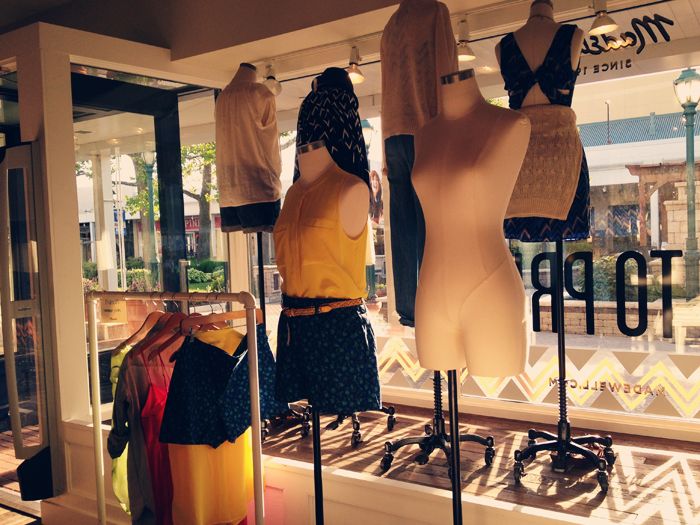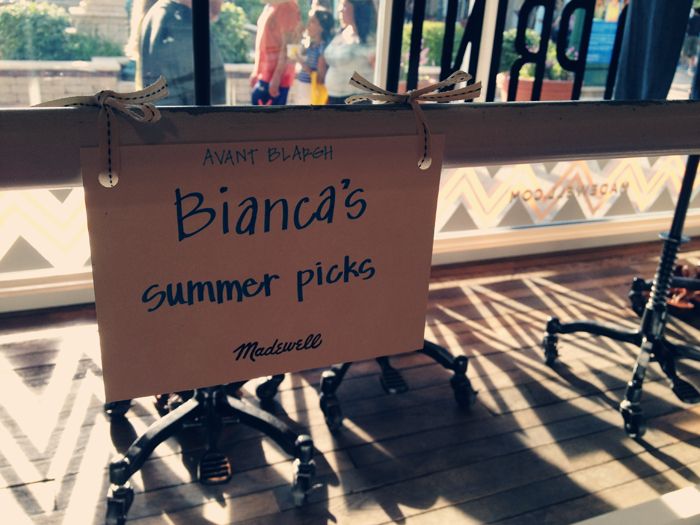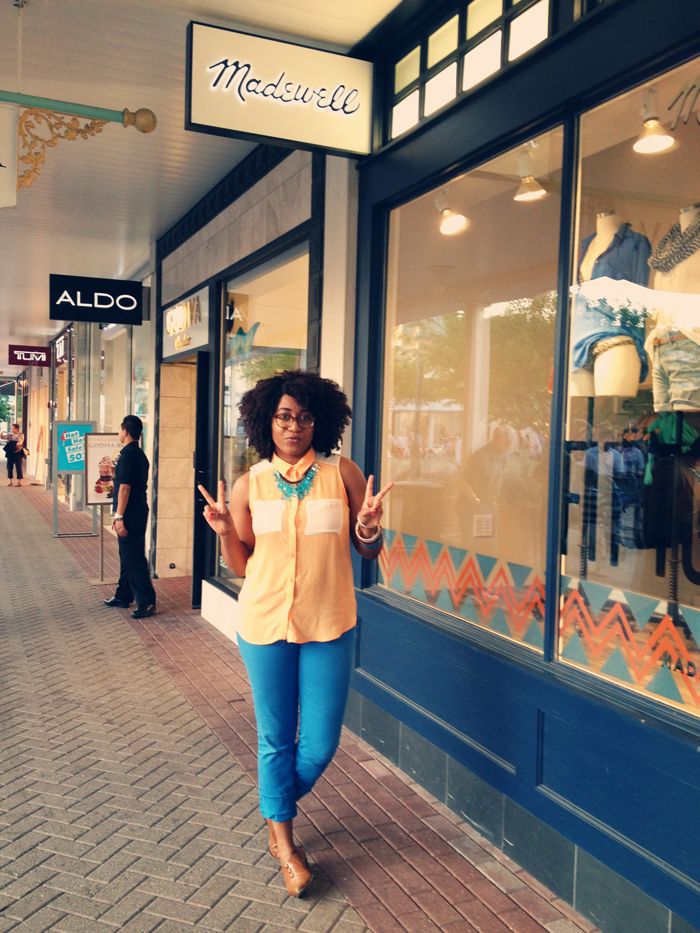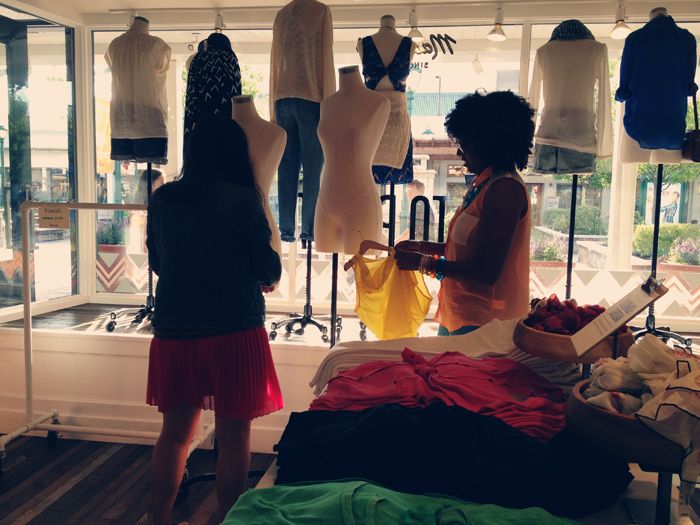 bright blue jeans: dollhouse
orangesicle blouse: lush
candy blue necklace: mother's
booties: vintage
not really sure what stylin & profilen' means, but my parents used to say it a lot so..., I suppose it means something...
Anyway, I can't believe it's already been two weeks almost three since I had my styling event with Madewell! It feels as though my entire life has become one hazy dream. It really was a great kick off to the summer. I got to hang out with my girl Jo who is the event planner for the store and teh sweetest thang! We ate macarons, drunk goose island root beers, and I got to style all my readers and new friends. One girl expressed that this is the most fun she had in a while and that really filled my heart with joy! It's nice to be able to put a little happiness into people's lives and inspire them through a little thing called blogging. Who knew...
On top of styling some folks I also got to snag a bunch of pieces for work! (Much needed...what do you MEAN I can't wear hot shorty shorts to work :P) I can't wait to be able to have the opportunity to do a styling event like this again! It was so much fun, and great day to just shop and get out the heat. Or the cold, or whatever Chicago decides to feel that day.......
oh and hello new friends! I know I've been busy busy! hopefully I'll get the hang of blogging + working asap! :D UNTIL NEXT TIME...