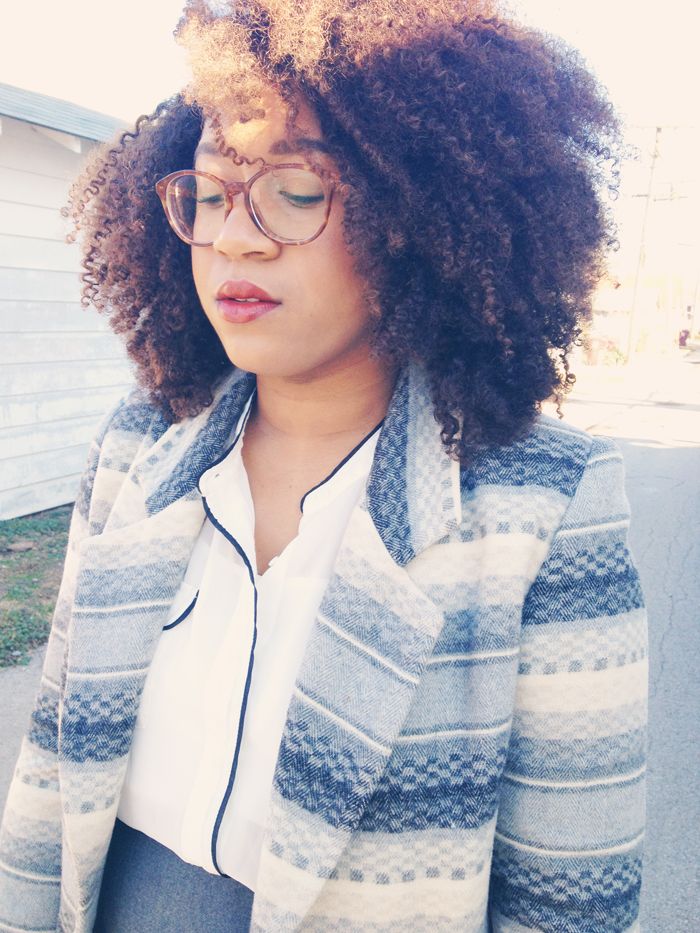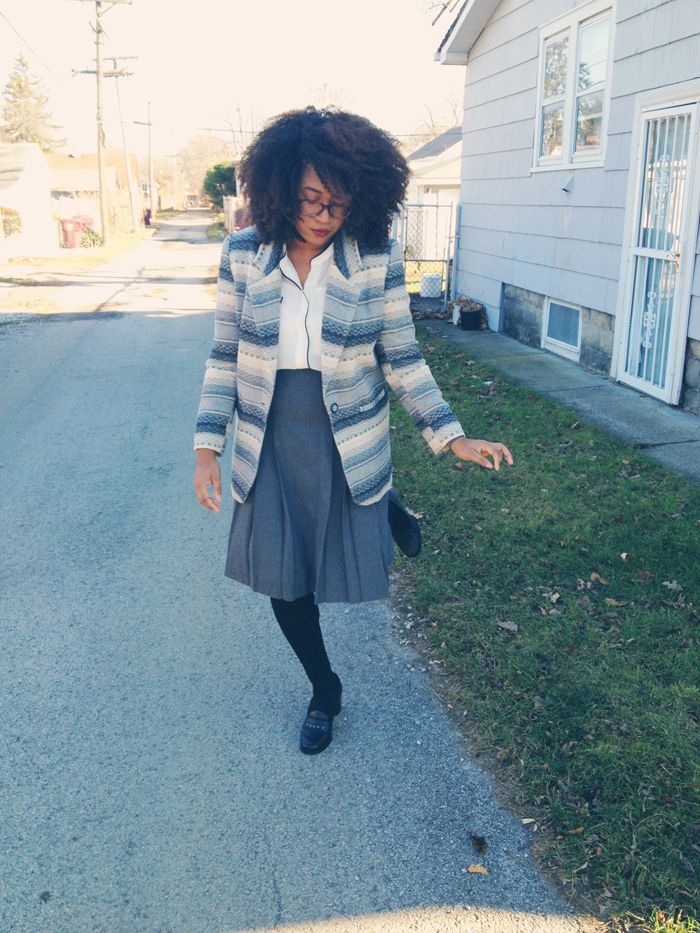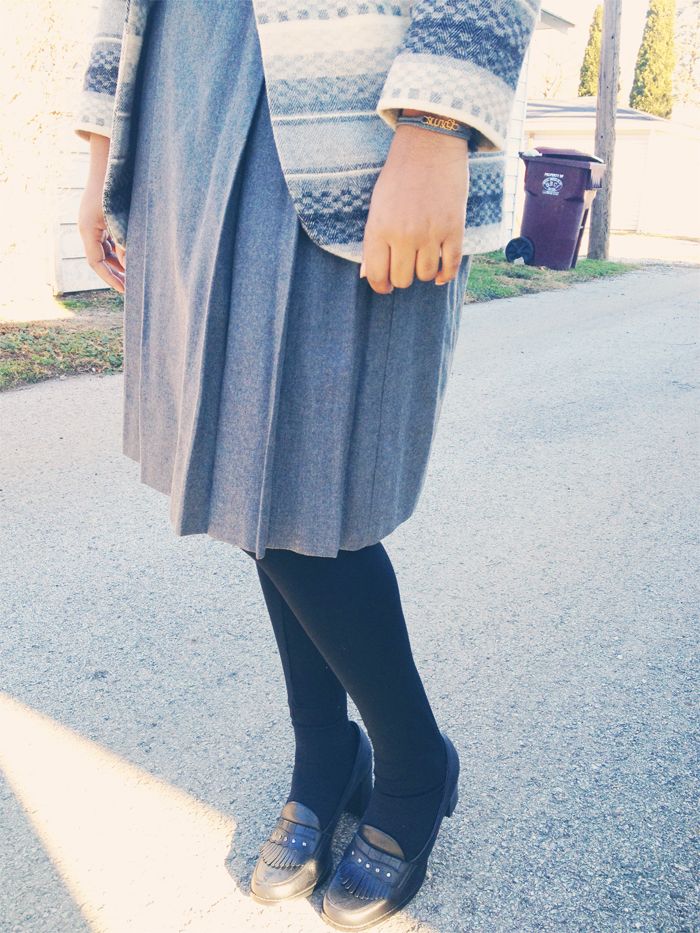 blouse:
bday gift
everything else:
vintage
bracelet:
the brave collection
I'm getting into pleated skirts, I think I want a dozen of them. This one is actually part of a suit that goes with
this jacket
. But I like to wear them as separates. I really need to clean out my closet. I find myself wearing the same 20 pieces over and over, neglecting the rest. If I had a blog sale would you support it?
this is before the haircut, which I'm still getting used to. It always seems like "just a trim" when its straightened but when its back to curly you feel like you've lost the war. But trims are important if I want mermaid hair! Or until I have a shocking resemblance to cousin it.
OH! How was your holiday, did you get everything you wanted? I wanted Doctor Who to visit my house and bring me a young James Spader or Christoph Waltz UNFORTUNATELY HE WAS A NO SHOW, so I settled for the ton of cat memorbilla everyone I loved bought me. Crazy cat lady here I come!