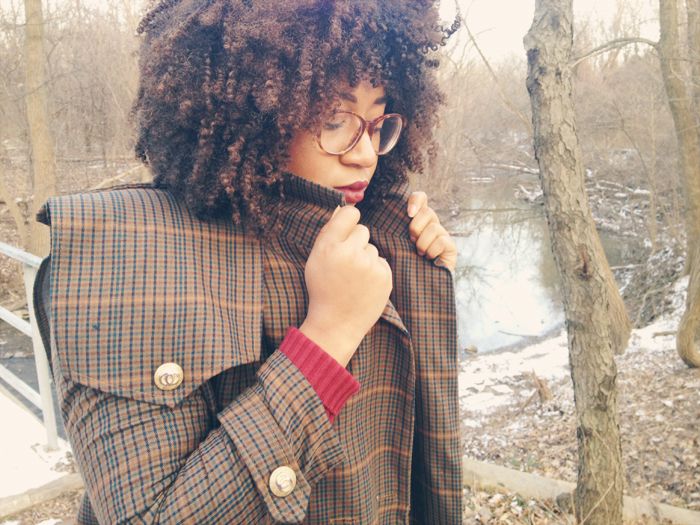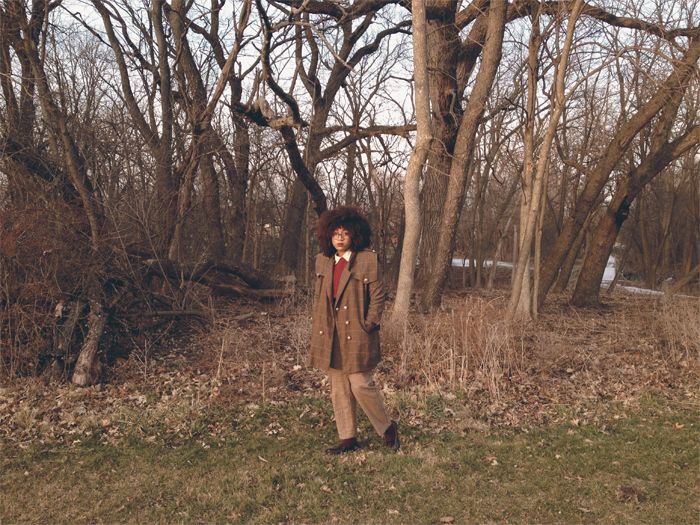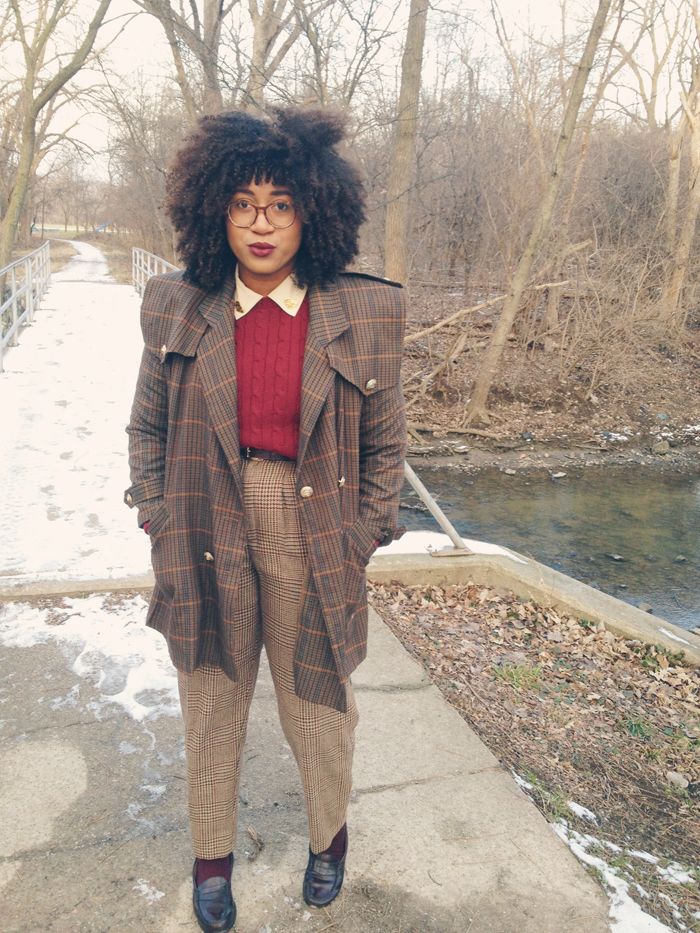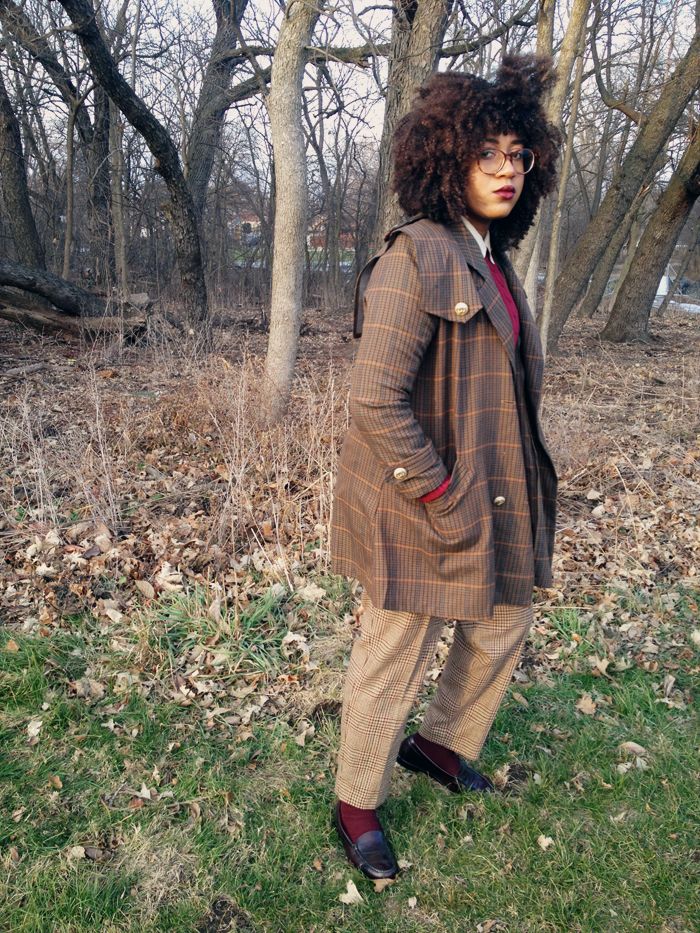 overcoat:
vintage
gold kitty pins:
vintage
pants/belt/silk blouse:
vintage
sweater:
american apparel
shoes:
bass
glasses:
bonlook
Whose not a fan of Mr. Holmes? From BBC television, to films, to books I read as a child, I've always been a fan of Sherlock. On Christmas Eve after donating some clothes at my local thrift, I spotted this overcoat that was reminiscent of the classic Sherlock cloak. I absolutely had to have it. Plus since my mom was feeling the holiday spirit, she snatched it up for me (yays). It's not the warmest of winter wears, but with the right amount of layer it's perfect. Plus the brown plaid is so yummy, like a bounty of chocolate candy. AND, clearly it was made in the 70s-80s because these shoulder pads are out of this world.
Of course, I had to wear it with my other favorite color (all together now..."oxblood") and these cute little vintage gold kitty pins Dave bought me for Christmas. I'm not one to hold on to gifts, if you give my something I usually have it on the next day, haha. Lets say my holidays were filled with wines, chocolates, vintage gifts, kitty cats, and good reads. Plus a fun movie or two. Oh why must the holidays come to an end? I guess its only elementary.