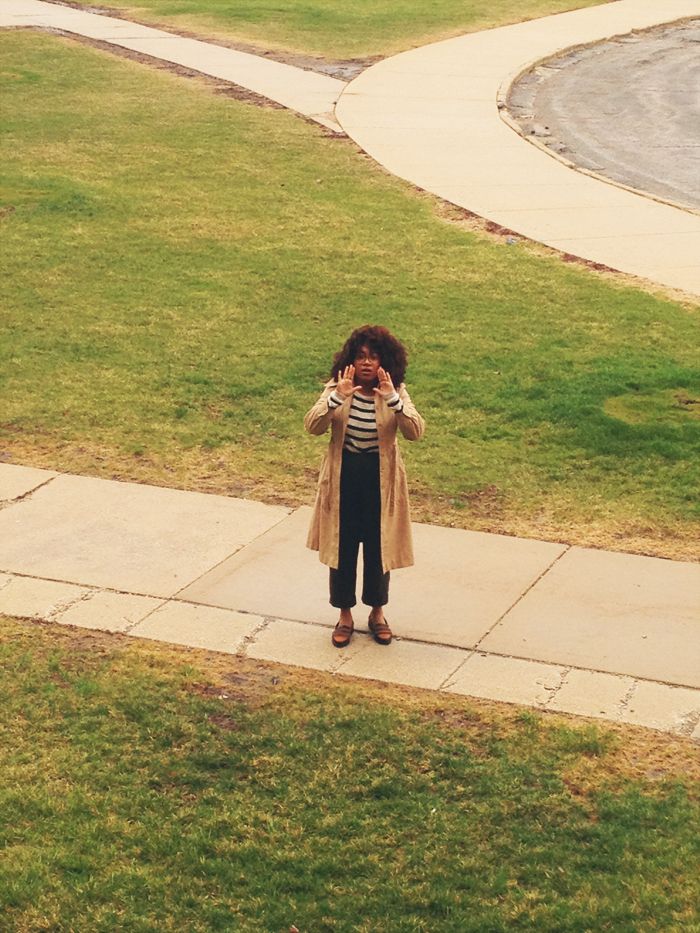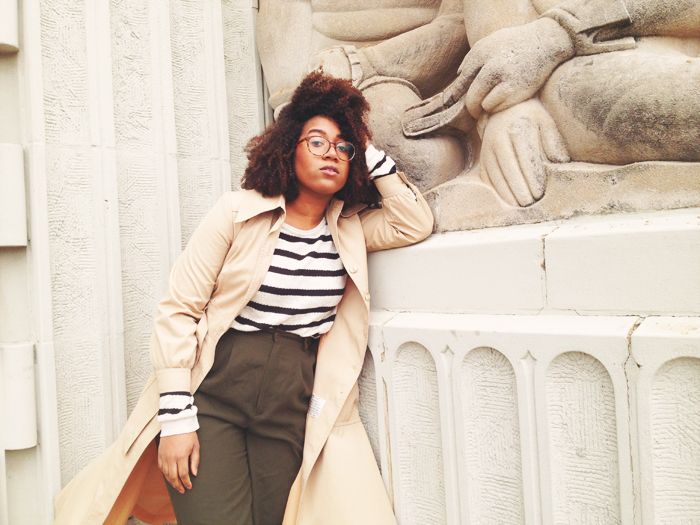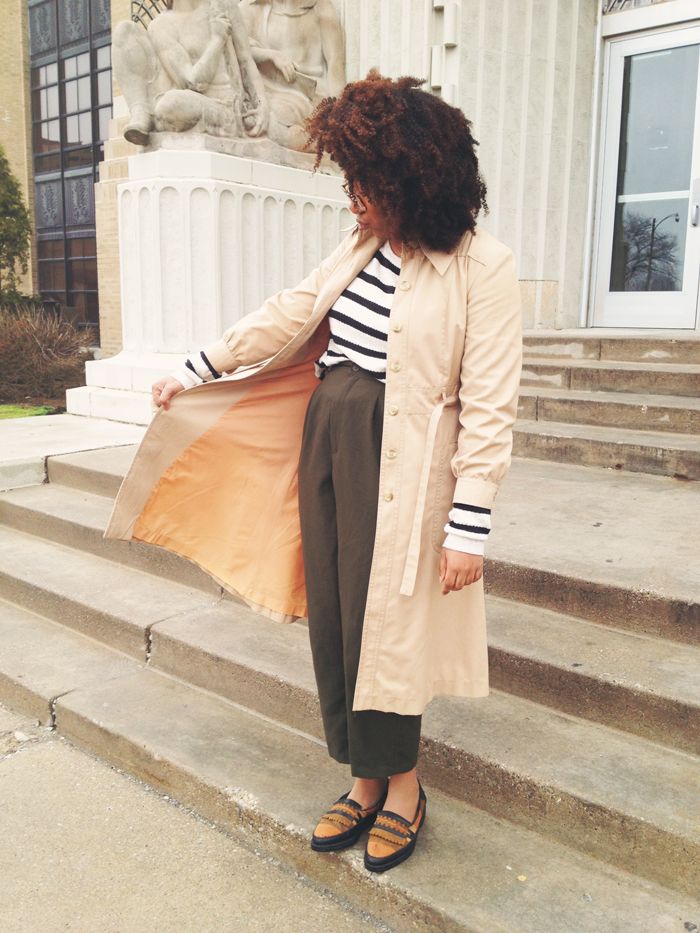 Vintage Trench:
c/o La Poule Noir
stripey sweater:
Madewell
trousers:
vintage
creepers:
gifted ;)
It should come as no surprise to any of my readers that I loves me some 80s! Films, clothes, music, hair, boy I love it all! When I got contacted by National Geographic to create a post centered around 80s fashion's influence on my personal style..., they really didn't need to ask me twice before I ran out with my camera on this rainy day.
I wanted to recreate a look that could have easily been worn back then as it could be worn today. And since I'm all about cross dressing, I was feelin a little John Cusack via
Say Anything
, a movie I actually did not love. (I love moments of the film, but not my favorite 80s flick, sorry Johnny) I love John's casual earnest in the climatic and iconic scene of him holding the boombox outside the window, playing a little Peter Gabriel (total swoon points), but I felt like the basics of this look, trench, slouchy shirt, slouchy green pants, felt perfect for these misty spring days. I also got to finally rock this trench that I got for
La Poule Noir
as a gift along with that
blue 70s jacket I wore earlier
!
So maybe I'm missing an 80 pound boombox to really set this look off, but overall I felt whisked away into a time of young love, using my old high school as the background for this look.
Well now I'm ready to get out this rain and marathon some 80s flicks, but in the meantime, take time to check out
The '80s: The Decade That Made Us
, a three-night event! It premieres Sunday, April 14th at 8 PM ET/PT on National Geographic Channel. I CAN'T WAIT!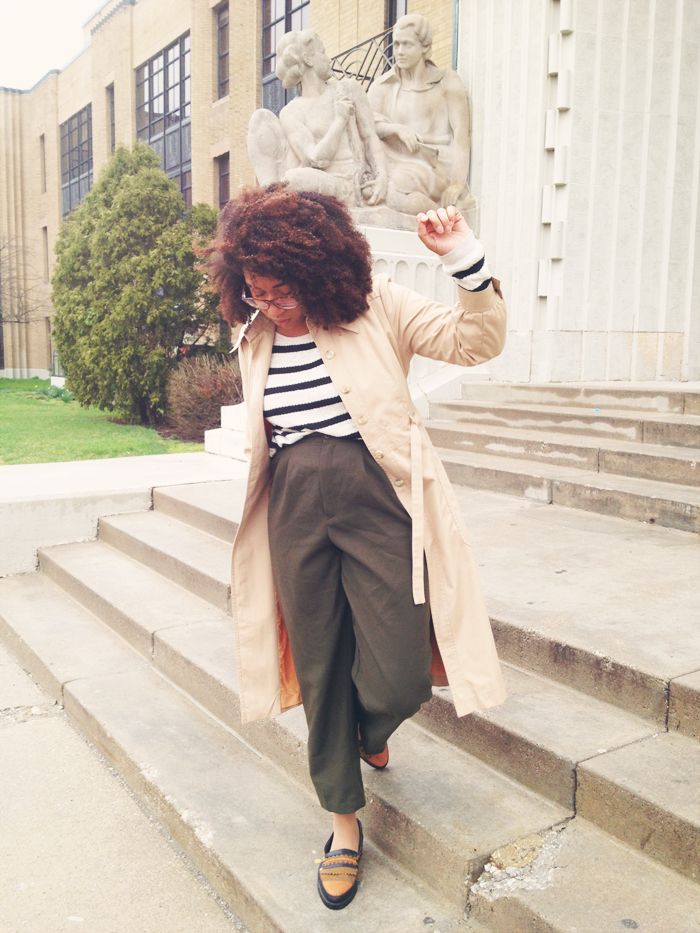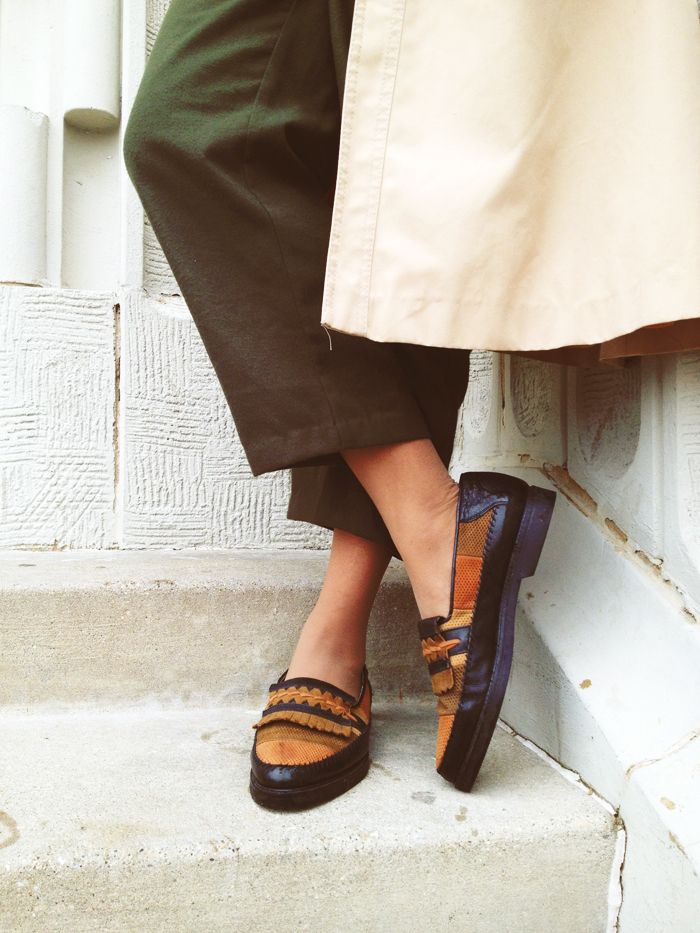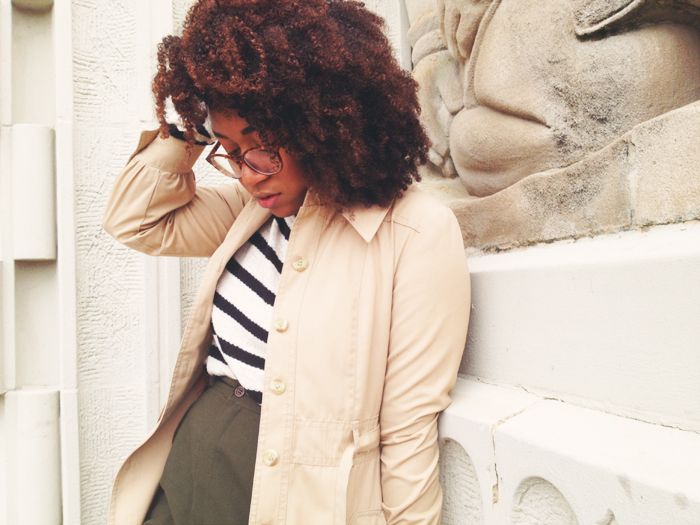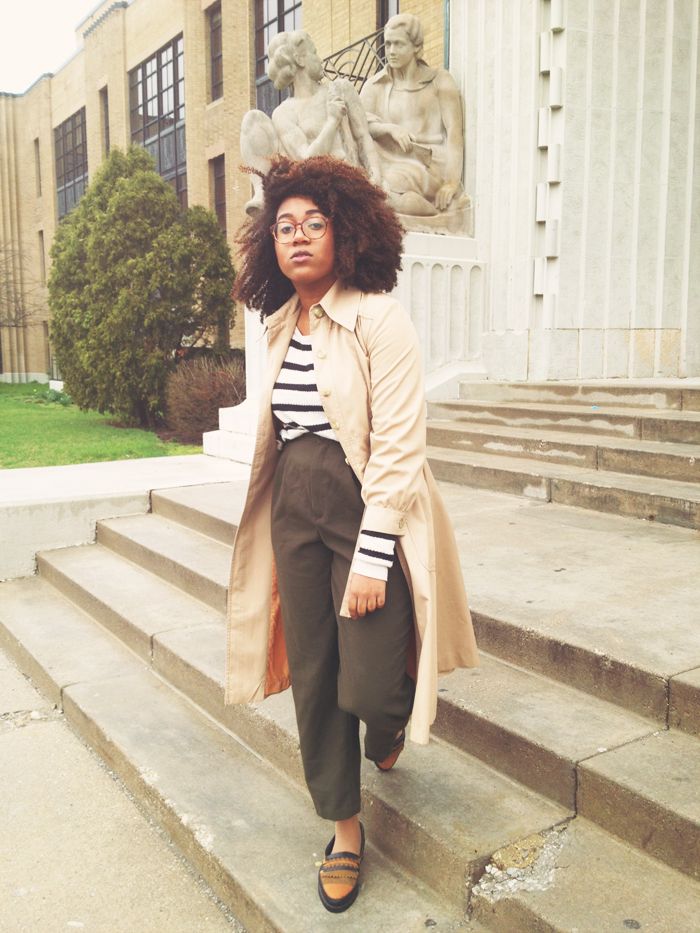 follow me on
instagram
,
twitter
,
tumblr