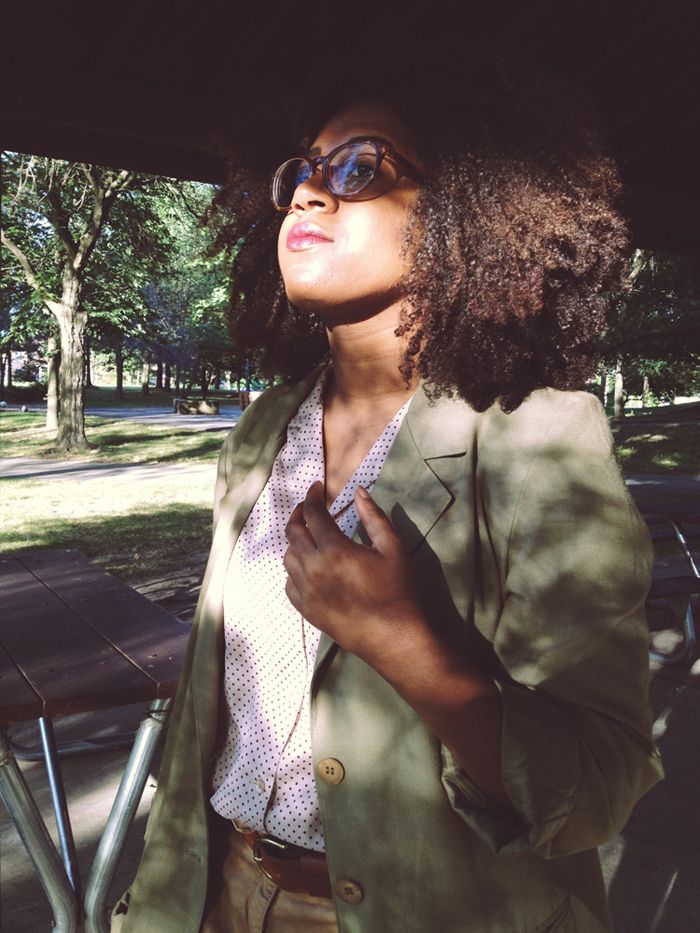 shirt:
vintage
pants:
bershka
jacket:
thrifted
shoes:
f21
And we're back in the swing...for now at least. Last week was a very strange week for me indeed, I put on high waist pants (that haven't fit since
2 years ago mind you
, and even then..) threw on a button up shirt, and looked in the mirror and said "hey...classic Bianca" I forgot how good my old uniform felt, of trousers and shirts. I think I really missed dressing this way and since Chicago stopped pretending to give us a summer and went back to high of 68 I was happy to dress in my classic manner. Plus cool weather means outdoor activities of biking and picnics. We picked up falafels and hummus at Sultan's Market (my favorite place for falafels I MEAN THE BEST, at 3.75 for a falafel the size OF YOUR HEAD) biked over to our local park and talked politics. I wish I was there again now. I'm trying to enjoy every moment I have left with my friends before I move miles away. Makes everyday especially magical, and even more bittersweet. These photos did remind me of when I was hipsterizing classic art. Maybe I need to start doing that again....