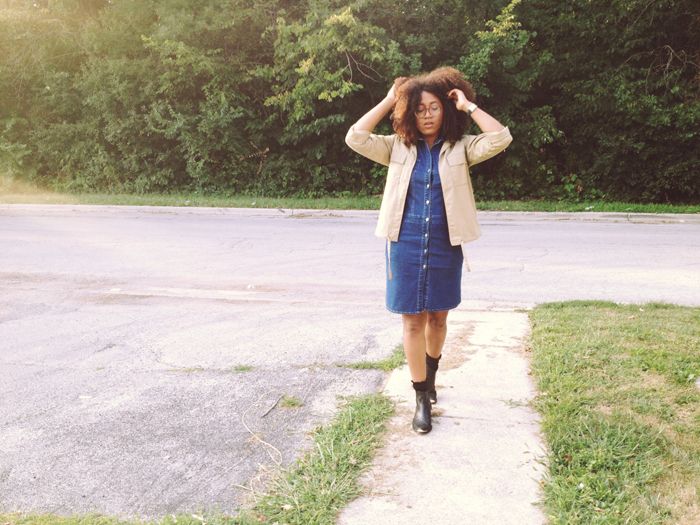 everything:
thrifted vintage
shoes:
c/o TBA
I must be in love, why else would I keep tossing my pants aside for cute little dresses, and what's that..EYE MAKEUP, I think I've lost my mind!
Truly I just wanted to try something different. All my favorite blogger gals like
Calivintage
or
Kitsune-Kun
are all wearing cute denim frocks and I was like "hey I wan one!" Being the thrift SOB I am I went to my local thrift and snagged this guy for 70 cents. Not so bad for all in a days work?
I also wanted to edge it up, I hate being too sweet, its finally mild enough to start wearing boots again and I still love these shoes
TBA
sent me. I you probably can't tell but I was singing while Dave snapped these. I was overall in a jolly mood. I don't know why, but hey do we always need a reason to be happy?