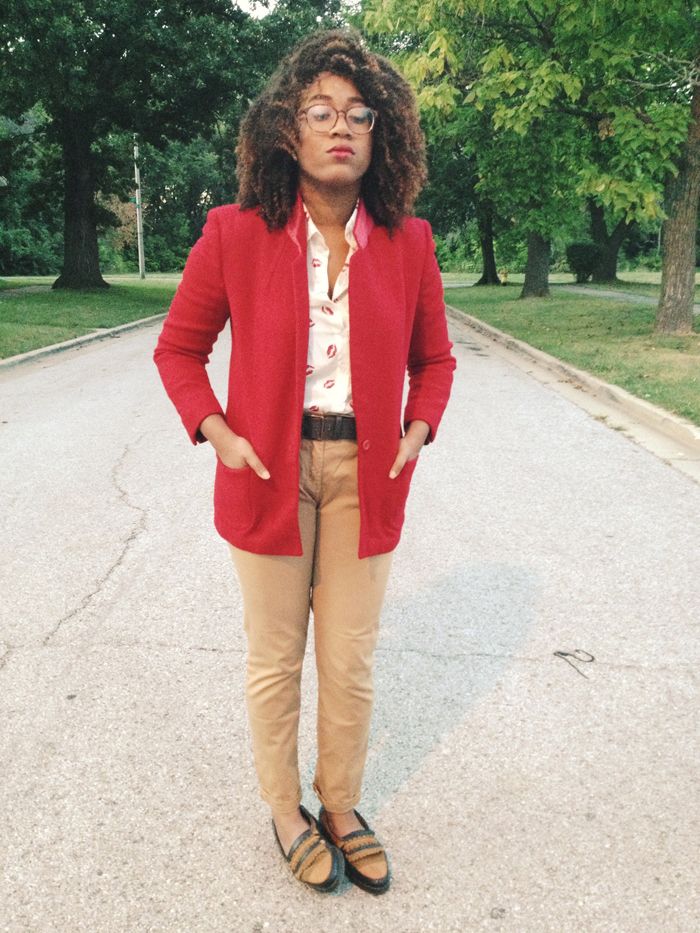 blazer:
vintage
kiss shirt:
gift via christina (for show)
pants:
bershka
belt:
h&m
creepers:
vintage
yes this blog title is a reference to the JPOP band Halcali,
used to love that song
! haha!
Anyway, my last outfit in the Chi, taken a few steps out of them home I grew up in for almost 20 years (crazy!) I actually won this shirt from a giveaway by my girl Christina (
who wrote the most incredible blog post I've read in years
), for my last birthday! And it never fit until now. The pants are from my life in London, (why are there no Bershka's here!) and the blazer was actually an accident from washing all the ruined vintage pieces in the flooded house this spring. Now its the perfect preshrunk wool blazer! So madewell right?
These past couple of of days have been nothing short of a worldwind. I've been packing, going out with friends, hosting events, going all around town, and then taking a 5am flight to NYC and...unpacking. Yes I literally don't know what day it is! But I'm sitting in my new room. Blogging. Something familiar to my unfamiliar setting. Anyway I should really seize the day, there's like no mirrors in this place and as much as I love not always having to match, I should probably invest.
I miss you with all my heart Chicago xoxo