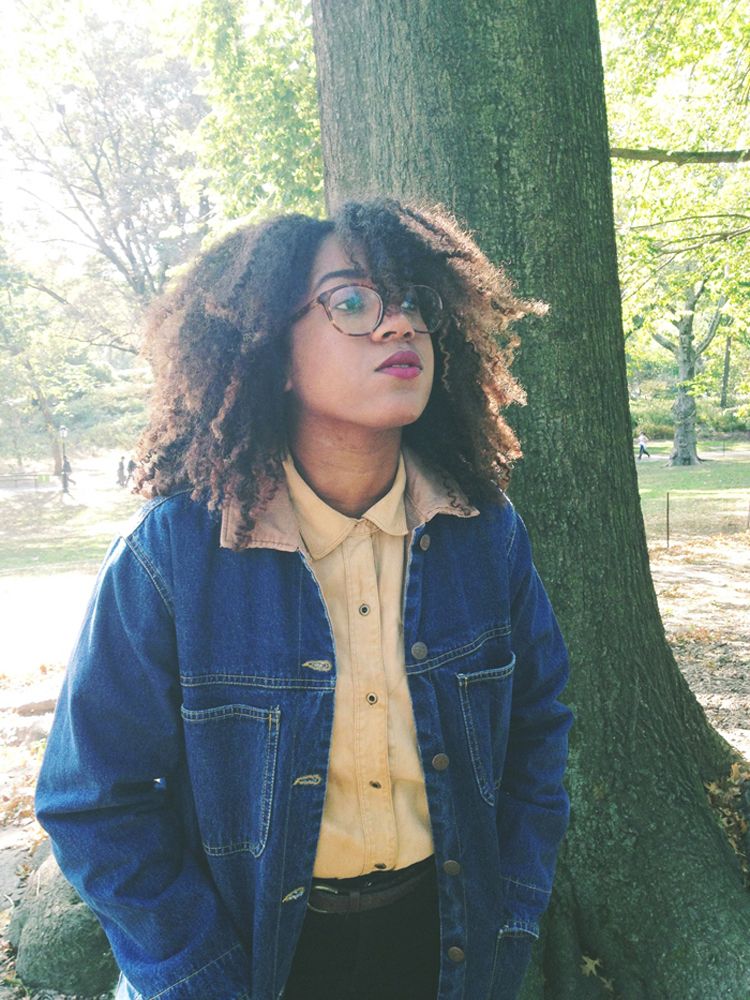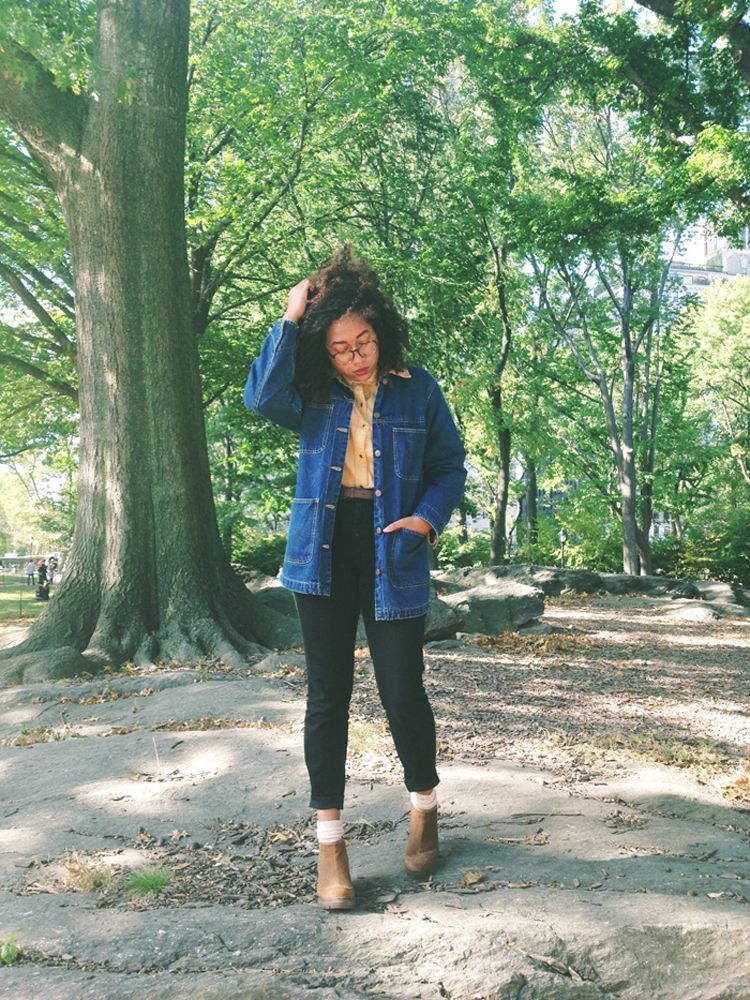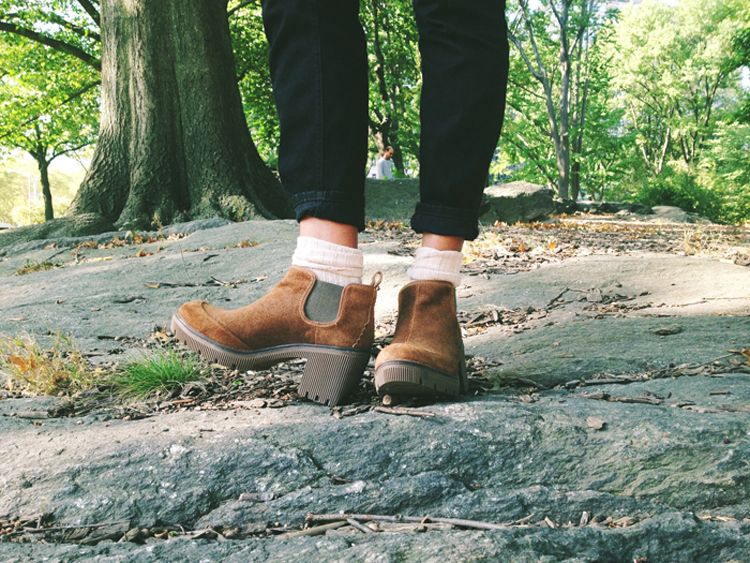 Shoes:
Cat Footwear
(not available until Fall 2014)
Jeans:
Madewell
Denim Shirt: Madewell (
similar
)
Jacket: Vintage (
similar
)
When I was living in New York, I got the opportunity to be apart of CAT footwear Fall 2014 lookbook. I have to say I was super honored, especially to be included with bloggers I admire. I shot these photos in central park on a warm autumn afternoon after church. And believe me I thought I was going to meet my maker. What you don't see is me sneezing pieces of my brain out. I had the worst 3 week long cold and flu, that my roommates said "welcomes everyone when they move to New York" Moving back to Chicago has only been welcomed by beer, donuts, and pizza. I'll take two donuts instead of a 102 degree fever please!
On another note, I actually really love these shoes. They got me through the first half of winter, and keep my feet super warm in all the horrid weather. Plus the grip keeps me from slipping and sliding on the ice. Who new heels can be both super practical and cute! Oh and one more thing, by total accident I realized I dressed EXACTLY like Elaine Benes. HAR HAR