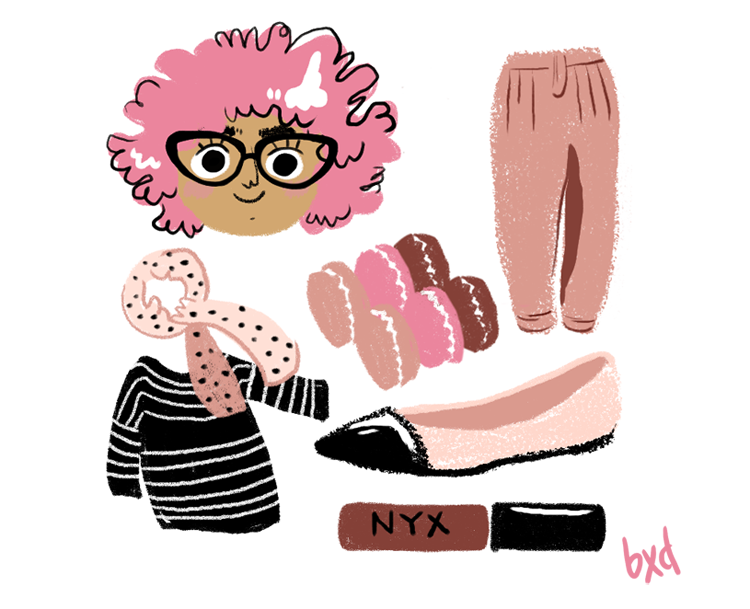 (
illustration by moi
!)
Lately all I can think about is spring. Can you BLAME ME? With frozen mounds of ice and snow across the midwest, I would be so please if I could wear shoes without socks, or simply be able to put my arms down in my jackets. So far the best thing that combating this cold besides warm tea and cranking up the heat, is doing a little online window shopping. I refuse, that's right, REFUSE to shop anything that's not spring or summer. By george, it's going to be spring! Lately I've been putting together illustrated outfits like this. Inspired by
Tiffany Ford
, I think I sort of like putting together these lookbooks. The pants are from
Asos
, which I already bought (get the
sweater
,
shoes
, and
scarf here
), and I'm waiting for! But I thought it would be fun to put together possible looks when the weather warms up. Ps I'm loving these
NYX matte lip glosses
feels like I have nothing on, and lasts nearly all day through meals and kissing my boo. Did I mention that bonlooks spring collection has me dreaming of my days of wearing cat eyes, it's been nearly 10 years since I wore them, maybe it's time I go back, maybe it's time. They are so bold, its far from my days mimicking Enid Coleslaw, even though I'm still dying my hair all types of crazy colors. Maybe something you don't grow out of.