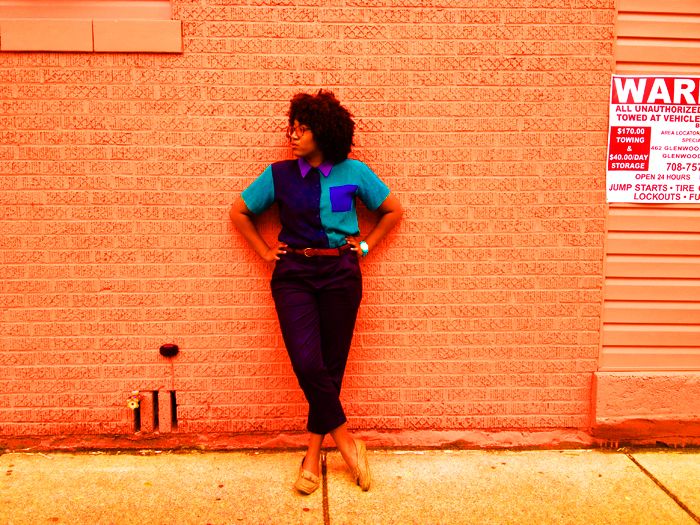 colorblocked shirt:
vintage
high waist crop pants:
french connect uk
belt & granny shoes:
thrift
watch:
charming charlie
Something about this day reminded me of a world between Two Face & Jean Michel Basquiat. Perhaps it has something to do with my recent trip to comic con, and my thesis on Basquiat.
On my last day of c2e2 (comic con) I made a quick jaunt to my old stomping grounds, to grab a deliciously baked donut from the panderia, and if you have never been to a panderia, YOU'RE SRSLY MISSING OUT! So fresh, so yummy, so terrible for you, yet--no preservatives! So that makes it right again. Of course being in my old 'hood allowed for some stares in my split personality shirt, but I've been dying to show this shirt to you all since
I've bought it
. I tried several looks, but it seems that the more casual I wear this the better it looks. I do wish I had some wine color lipstick on, but maybe that would have been over the top? Hey I also noticed that this is a sequential post from
two days ago
. More color blocking yay! I honestly feel you can get away with being more casual with colorblocking....
Anyway, back to coding, it's my last week of school, I graduate next weekend with a bunch of people born in the 90s (still weird) lol, oh well ;)