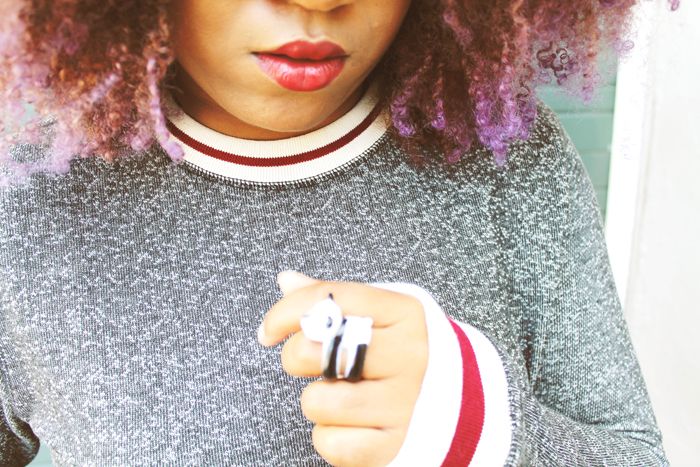 grey sweater:
forever 21
jeans:
forever 21 + (i get them short so they are cropped im 5'8")
kickass shoes:
FOREVER 21 (similar)
ok so I went a little wild but it all matched!
As I mentioned before there really isn't anything better than a
grey sweater
. And even though I try to not buy anymore, whenever I see grey my heart just flutters! Paired with a skinny jean and a kickass flat it's impossible not to feel classically cool. Plus these shoes look SO HIGH END to have only been $30 bucks. Shoes, 30, sweater 17, jeans 9, I mean a whole look for under $60 THATS WHAT I'M TALKING ABOUT. Plus even though this outfit feels designer I'm not afraid to hit the park, run around, bike to my favorite shops, and even wipe the pizza grease on my knees. Don't you just love looks that feel put together while being so so simple. Plus as you may have notice I COLORED MY HAIR HAHA. If you follow me on
instagram
(you should) you'd see that it was my birthday TADA to myself. Spending the next years becoming the woman I want to be than being afraid to be her! I mean we only got one life to live, might as well not live it in fear! Even if I garner a few stares at this point it's nothing new. HA!